Hi,
This game is called "Madagascar escape to Africa ."Air Penguin". It is a really fun game what you have to do is fly the airplane and collect 7 coins to win .BUT if you hit the mountiantops you lose a life .If you hit the mountiantops 3 times you have to start ALL OVER awwwwwwwww! Have a great time on www.Funbrain.com Good lck
Cheyenne5915 18:25, July 14, 2010 (UTC)cheyenne5915Cheyenne5915 18:25, July 14, 2010 (UTC)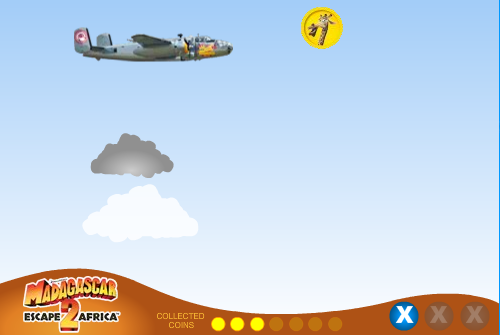 Ad blocker interference detected!
Wikia is a free-to-use site that makes money from advertising. We have a modified experience for viewers using ad blockers

Wikia is not accessible if you've made further modifications. Remove the custom ad blocker rule(s) and the page will load as expected.